2023-2027 High School 4 Year Plan
Pre-Sale Is On!
ABSOLUTE BEST TIME TO BUY PLANNERS
For a short time only, take advantage of 15% off any 2023-2024 Well Planned Day product! Join Well Planned Gal E-Newsletter and get an instant coupon by e-mail.
Join E-Mail Newsletter and Get Coupon!
All pre-sale orders ship March 2023
The guidance and tools you
need to navigate the high
school journey with confidence.

Well Planned Day High School 4 Year Plan
The guidance and tools you need to navigate the high school journey with confidence.

Well Planned Day High School 4 Year Plan
"When it came time to build a transcript and fill out college and scholarship applications, we had everything at our fingertips. I can't imagine having done all of that without this planner!"


HOMESCHOOL GRADUATE
Are you nervous about keeping track of everything during the high school years? You're not alone!
---
We know it's worth it to homeschool through high school.
But we also can get easily daunted by the massive task ahead of us.
There is so much to keep up with during the high school years, and we don't want to miss anything.
Through the process of graduating five homeschool students, Well Planned Gal has learned how to remove the stress from the high school years.
By keeping everything in one place, you can enjoy the high school years without stressing about the details!
I've graduated 5 kids, and this made the difference.
As we worked through the high school years,
I realized the key to keeping track of everything.

By storing grades, accomplishments, test scores, and more all in one place, we had it at our fingertips when it came time to create transcripts and fill out applications.
My children all followed different paths after high school, including college, trade school, and military. As we prepared for those paths, we discovered just how many details were important to note from all four years of high school—and just how much
stress was relieved when we had it all compiled

in one place when graduation time came.
There's nothing like the satisfaction you feel upon seeing years of investment pay off. As a high school parent, you can move more confidently toward this end goal if you know you're not missing any details.
I'm excited to share the tool

that can help you keep track of every one of those details.
Peek Inside the Well Planned Day High School 4 Year Plan
Click on the sample below to preview the beautiful design of a High School 4 Year Plan as well as Well Planned Gal's handy guide to navigating the high school journey. You'll also find samples of the monthly content and bonus pages.
Planner Size: 8.5 x 11 Inches
Here's Everything You'll Find in Your
High School 4 Year Plan
True to the Well Planned Gal approach, we provide both the resources and the training you need to succeed.
This 338 page, four-year, fully dated planner guides you through keeping track of everything you need to create an accurate transcript and build a solid high school portfolio. No matter what your student's post-graduation goals may be, this is the tool to help them achieve those goals with confidence.
BONUS: Make creating a transcript even easier with the High School Transcript download, designed with step-by-step instructions, two transcript formats, and built-in formulas to calculate GPA.
2023-2027 High School 4 Year Plan: $39.95
2022-2026
High School 4 Year Plan
$29.91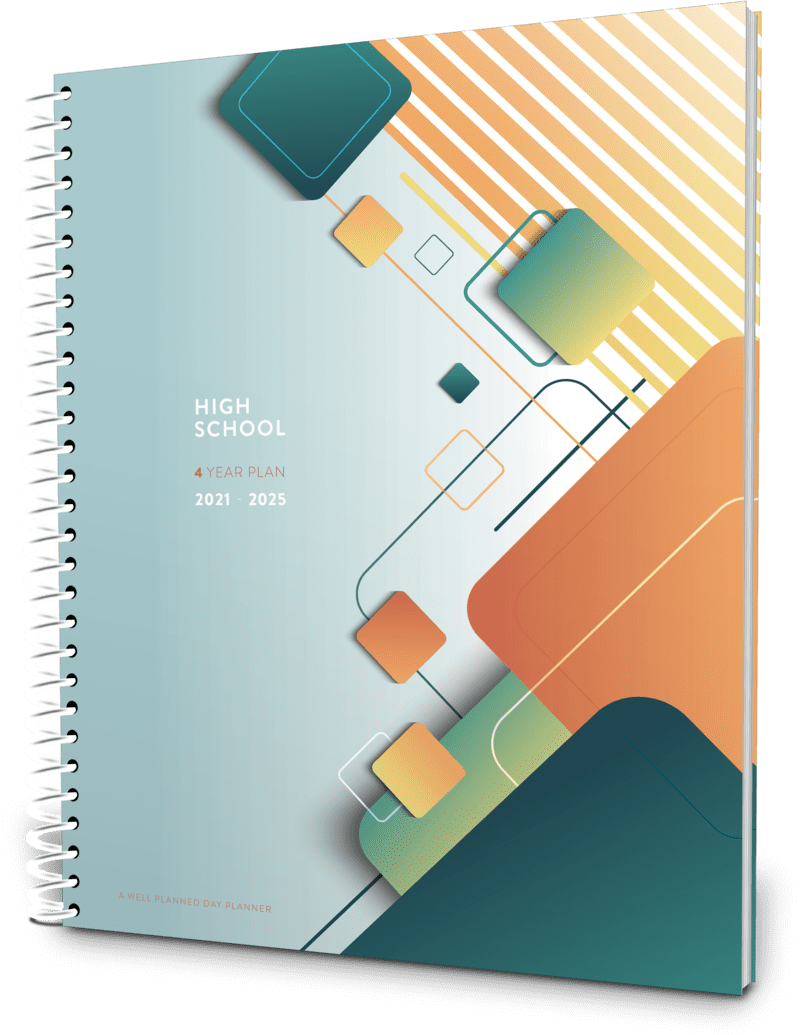 2021-2025
High School 4 Year Plan
$19.48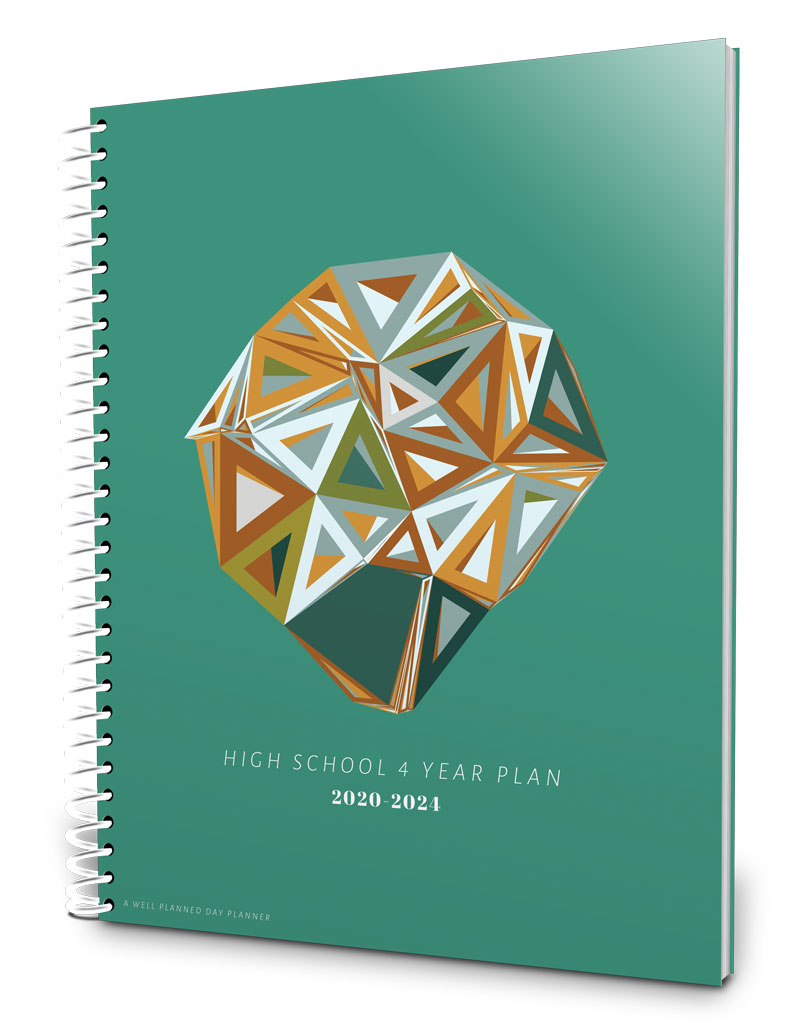 2020-2024
High School 4 Year Plan
$9.24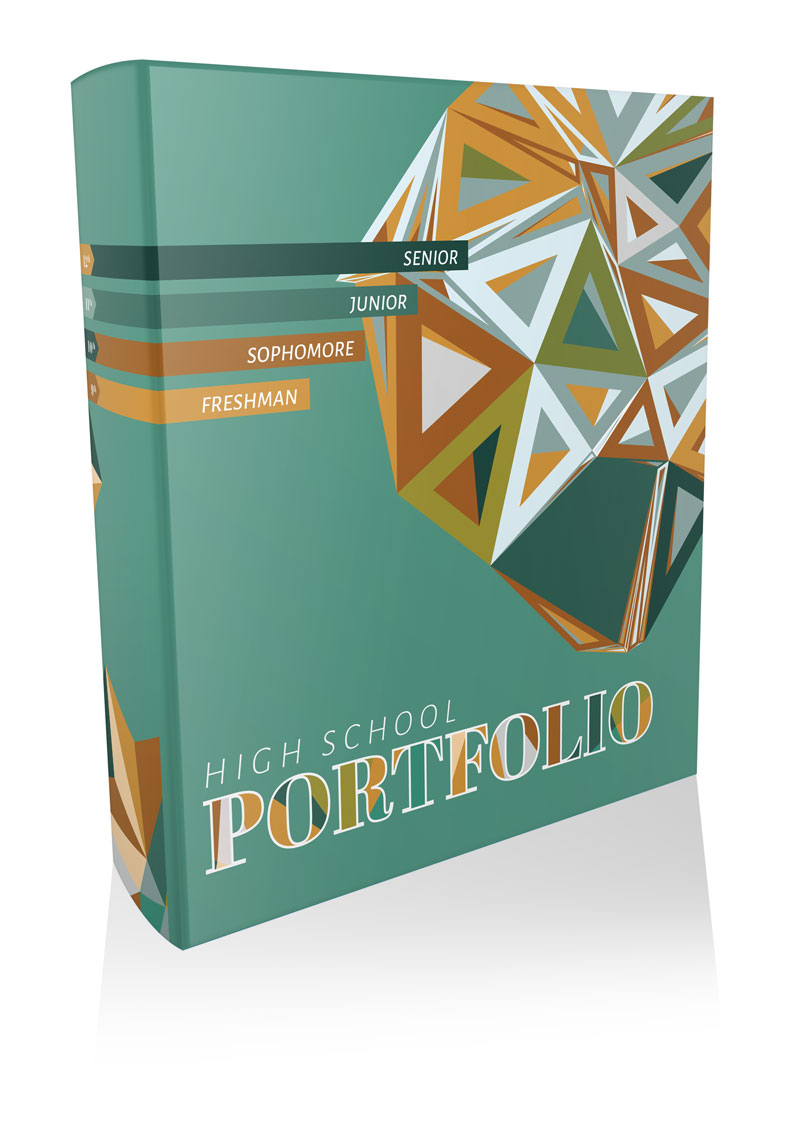 NOT DATED
High School Portfolio Binder
$26.95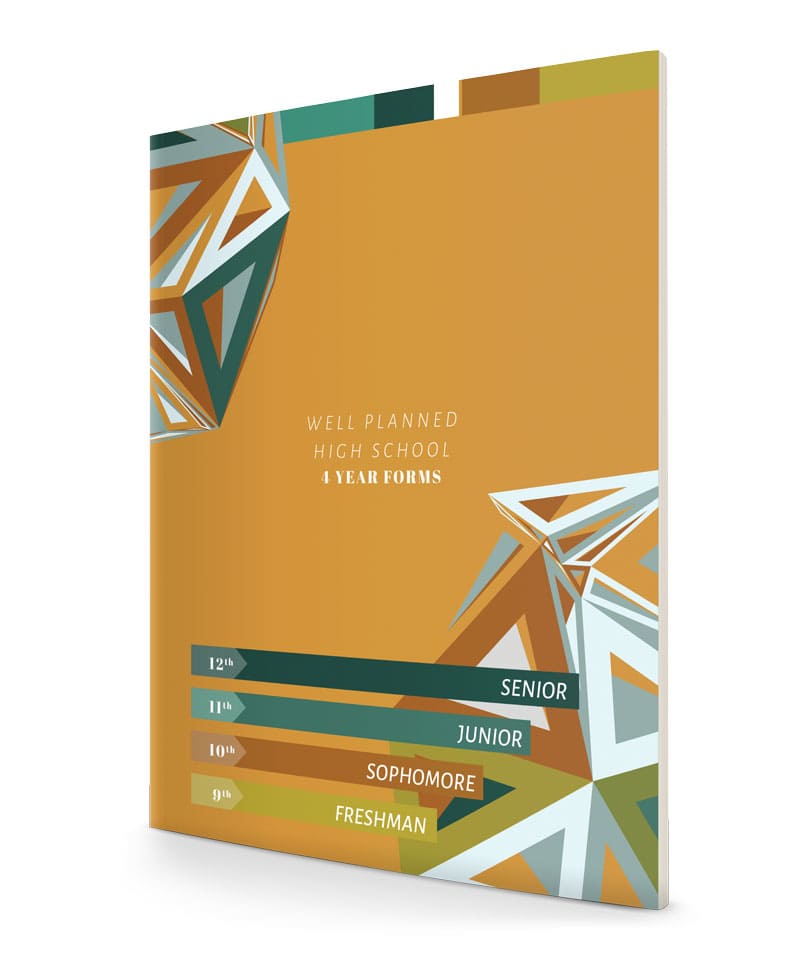 NOT DATED
Well Planned High School 4 Year Forms
$19.95
Save With Well Planned Gal Bundles
Save 20%
Essentials Bundle

Essentials Bundle
$118.50 $94.80
Save 25%
Premium Bundle

Premium Bundle
$166.35 $124.73
FREEBIE: Planner Pencil Case
Save 30%
Ultimate Bundle
FREEBIE: Planner Pencil Case
$242.10 $169.38
From daily lesson plans to a final portfolio—and everything in between—this planner has all you need to process through the high school years with confidence.
Step-by-step instructions ensure that you'll know exactly what records to keep and what resources to gather through the high school years.
Build a transcript, choose electives, and navigate college entrance exams with ease as you process through articles that guide you each step of the way.
Set goals, choose courses, lay out curriculum needs, and build life skills with the 4 year plan charts and yearly checklist.
With the big plan set, the spacious monthly and weekly spreads will help you focus in on weekly assignment details.
Keep track of all of the details necessary to build a portfolio by completing the monthly recaps.
By completing and reviewing semester summaries—and utilizing the college consideration charts—you and your student can see patterns and interests develop that will help guide college choices
Frequently Asked Questions
You probably still have some questions about the 4 Year Plan.
I understand! You want to make sure that this is the system for you!
Let me share with you just a few of the questions our customers frequently ask.
Does this planner replace Well Planned Day?
If all of your students are high school age or older, the High School 4 Year Plan can easily replace Well Planned Day, although some parents continue to use both planners. It is highly recommended, however, that each high school student have their own 4 Year Plan for easiest organization of high school information.
Is there a binder that goes along with this planner for storing other paper and information?
Yes! We have the High School Portfolio Binder to help make high school record-keeping that much easier. Tabs are also included to easily categorize information by year. Simply uncoil the existing binding and transfer the planner pages to your binder.
What if this isn't my student's freshman year?
Not to worry! Previous editions of the High School 4 Year Plan remain available as long as supplies last. Simply choose the planner with the dates that match your student's start and graduation years, and take a little bit of time each week to go back and gather as much information as possible from previous years. Even if your student is a senior, the 4 Year Plan can help you organize the information you need for graduation and beyond.
Does this planner replace the High School Planner?
Because the 4 Year Plan and the High School Planner have very different purposes, we highly recommend using both. The High School Planner is for your student's usage to help them learn time management skills and keep track of daily and weekly responsibilities. The 4 Year Plan is geared toward laying out high school courses, creating lesson plans, and gathering all of the information needed for a transcript and portfolio as your student wraps up their four years of high school.
These are the most commonly asked questions, but you might have more. If so, we encourage you to contact us at customerservice@wellplannedgal.com with any additional questions about Well Planned Day or any of our other planners and accessories!
Planner Bonus: High School Transcript E-Book
PLANNER BONUS
High School Transcript
It's one thing to learn what information goes on a transcript. It's quite another thing to actually create an official transcript to send to colleges, trade schools, or prospective employers.
With the High School Transcript e-book, that problem is solved!
This guide not only walks you step-by-step through not only the academic information that needs to go on a transcript but also helps you know what additional student information needs to be included on an official transcript. You'll also find two transcript style samples to show you how to list courses by subject or by year.
Best of all, two blank transcript forms are included. Simply enter your student's information and print for an official high school transcript!
E-book emailed to customers in August 2023.