2020-2021 High School Planners
Give Your High Schooler Tools for a Bright Future High school is an exciting time for growth. But it's also a challenging time as homeschooled students must learn to balance school assignments, a social life, and possibly even work or volunteer hours — outside of the structure of a traditional school setting.
Mastering time management and organizational skills will set them enjoy this season of their lives and set them up for a successful next step, no matter where their journey takes them.
It's time to loosen the grip, Mom, and empower your kids to start keeping it all together independently. Help your teen…

Keep track of family and personal schedules, assignments, and other appointments and to-dos.
Create and manage daily routines.
Stay encouraged with weekly verses, quotes, and a daily Bible reading plan.
With a High School Planner in hand, your teen will be well equipped for this exciting high school journey!
The High School Planner includes:

Fully dated 2-page monthly and weekly layouts with plenty of space for school assignments, daily practice, chores, and more
Step-by-step instructions to guide students through setting up daily routines
Checkboxes to help students break down tasks and follow routines diligently
Helpful articles walk students through credits, transcripts, standardized tests, and creating electives.
Plus it comes in a convenient 6" x 9" format — the perfect size for high-schoolers to carry in a backpack or purse — in your choice of fun designs.
BONUS: Free E-book with Purchase: High School Transcript & Checklist
High school can be a bit intimidating for homeschool parents. But, with a little intentionality, it can actually be the most enjoyable years of your homeschool career. The High School Transcript e-book provides the resources you need to be intentional about recording your student's grades for a transcript, ensuring that you have the tools you need to help your student progress well through high school and beyond.
E-Book Contents In these pages, you'll find guidance for building a transcript, sample transcripts, tips, and checklists to help you walk through each year of high school.

Best of all, you'll find transcript forms that will automatically calculate your student's GPA as you enter each year's grades! With High School Transcript, you're well on your way to a great high school experience.
SHOP ALL HIGH SCHOOL PRODUCTS
CREATING A 4 YEAR COLLEGE PORTFOLIO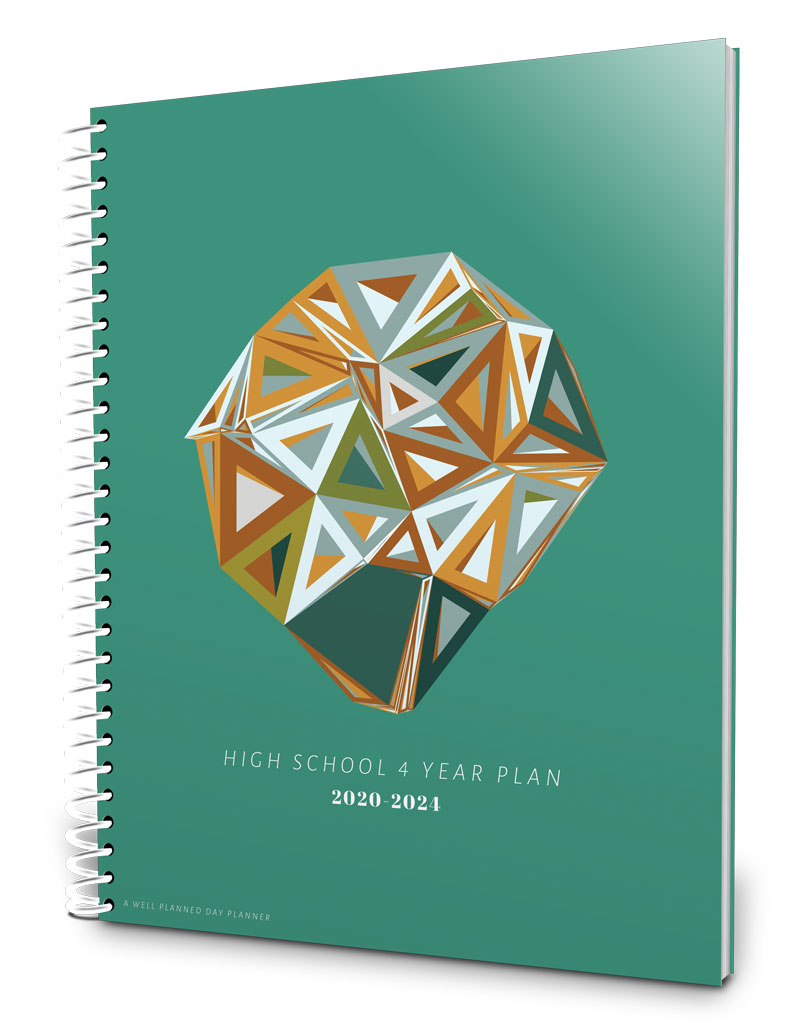 High School 4 Year
Create a College Portfolio
2020-2024
Parents and students can navigate through 4 years of high school and prepare for the future all in one place.
$38.95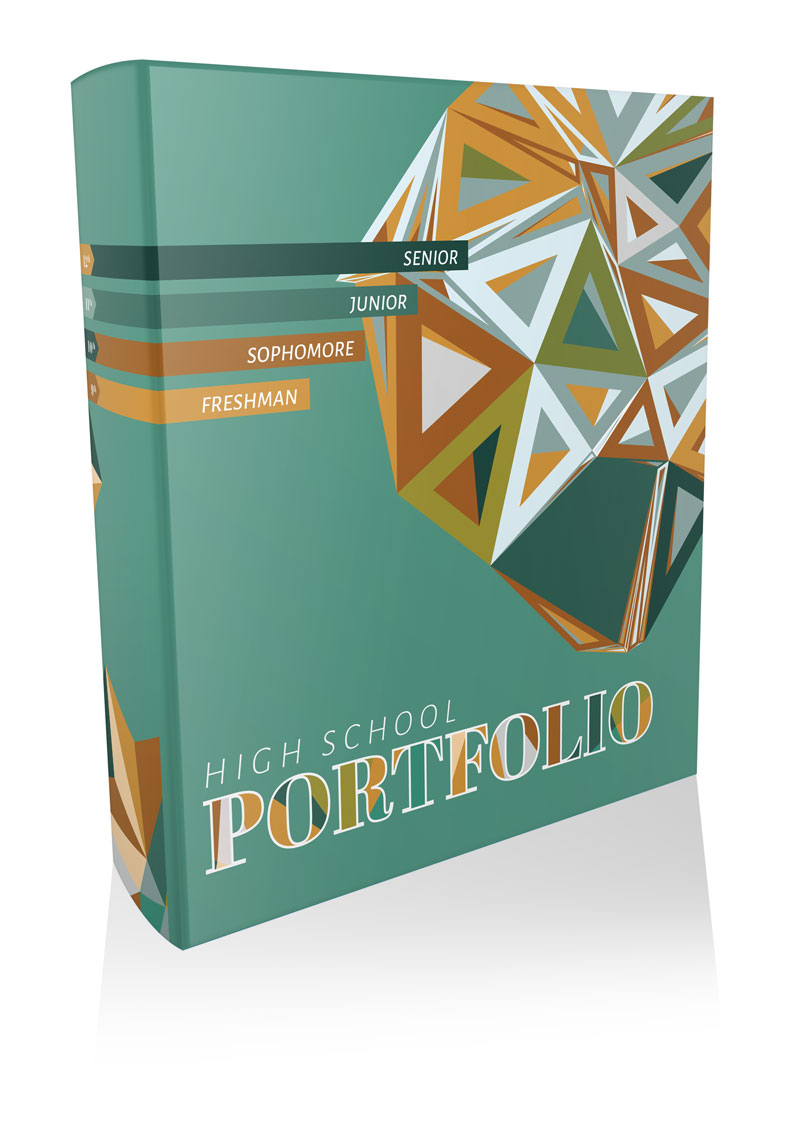 High School Portfolio Binder
Not Dated
Used with or without the 4 Year Plan, this binder can become your one-stop storage location for everything required to create an accurate transcript and build a solid high school portfolio. The binder comes with tabs for Freshman, Sophomore, Junior, and Senior years.
$26.95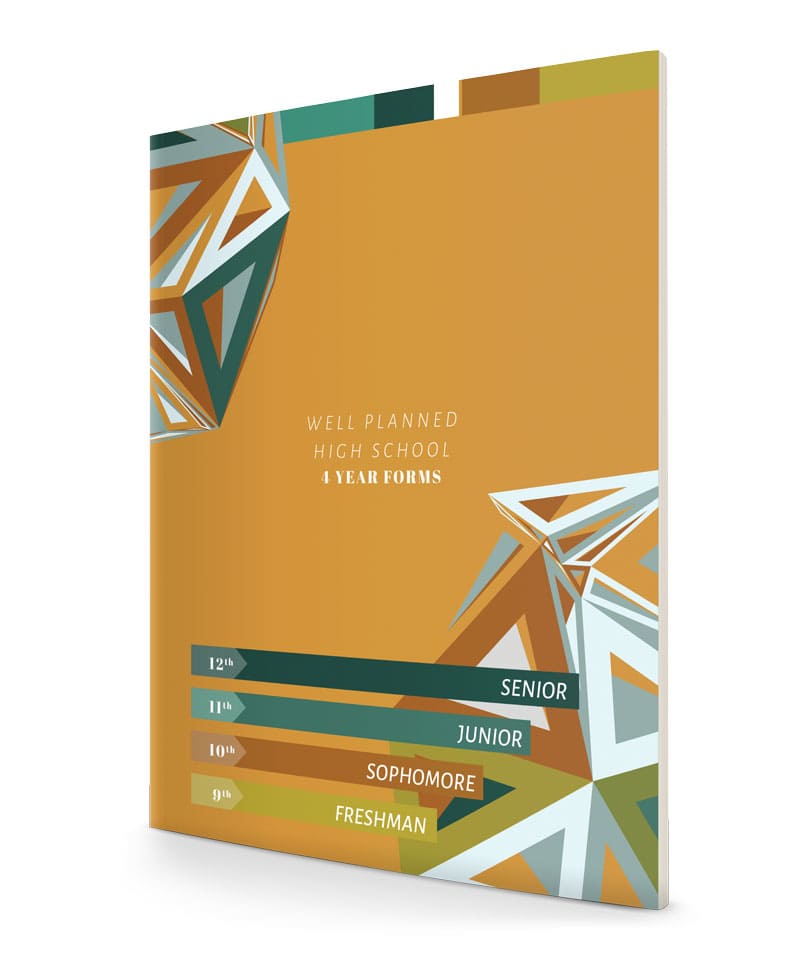 Well Planned High School
4 Year Forms
Not Dated
Make high school record-keeping easy with this exhaustive package of high school forms. These undated forms are great ot use with any high schooler.
$19.95
High School 4 Year
Create a College Portfolio
2019-2023
For the sophomore who started high school in the 2019-2020 school year, this planner is dated July 1, 2019 - June 30, 2023.
$36.95 $27.72
High School 4 Year
Create a College Portfolio
2018-2022
For the junior who started high school in the 2018-2019 school year, this planner is dated July 1, 2018 - June 30, 2022.
$36.95 $18.48
SAVE 30% ON HIGH SCHOOL PLANNER BUNDLES
HIGH SCHOOL PLANNER BUNDLE
$91.60 $57.12
Bundle Includes
High School Planner - Flowering
Homeschool Sticker Book
Small Snap-In Hummingbird Cover
Snap-In Planner Bookmarks
Elastic Planner Band and Pen Holder
Mechanical Planner Pencils
Washi Tape 3 Pack: Vintage Stripes and Florals
HIGH SCHOOL PORTFOLIO BUNDLE
$130.60 $84.42
Bundle Includes
High School 4 Year Plan
Homeschool Sticker Book
High School Portfolio Binder
Large Snap-In Golden Vines Cover
Elastic Planner Band and Pen Holder
Mechanical Planner Pencils
Snap-In Planner Bookmarks